There are moments in our lives when the difficulties we face can feel too much. We feel like we can't manage them alone, even with partners, relatives or friends.
Counselling can offer the opportunity to unburden ourselves and explore our issues in a supportive, confidential environment. Sharing our feelings, being really heard and accepted can enable a deeper understanding of ourselves and other people. Over time, the process can become a way to unearth our innate potential and discover future possibilities.
About me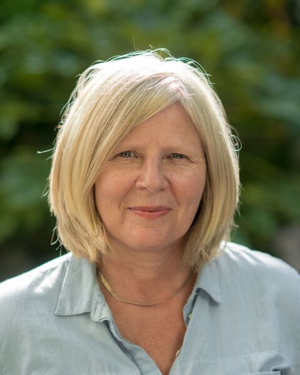 I am a BACP registered counsellor, providing short-term and long-term counselling in Blackboys and Lewes in East Sussex. I work flexibly according to my clients' needs, holding sessions outside in nature, at my practice rooms or online.
I have a Diploma in Integrative Transpersonal Counselling from Re-Vision and over 15 years' experience in social care, mental heath and rehabilitation.
I help my clients with a wide range of issues, including:
Bereavement and loss
Anxiety, depression and low self-esteem
Relationship problems
Fatigue, lack of motivation and loss of meaning
Life transitions and change
I have extensive experience of working with people who feel alienated and marginalised in our society. I welcome people of all sexualities and gender identities, and those who are questioning how they identify. I have worked at the Mind Out LGBTQ counselling service in Brighton.
I have a particular interest in helping people to rebuild their lives after trauma or life changing health conditions, drawing on my experience in private practice and working at Headway.
How I work
As your counsellor, I will work with you sensitively, welcoming you as an individual and encouraging you to share your story at your own pace.
My approach is:
Integrative - drawing on different counselling approaches to find one that suits your needs as a person.
Psychodynamic - looking at your family history, understanding how it influences your behaviour and exploring how you can make different choices.
Transpersonal and soulful - honouring the part of you that is searching for meaning and finding expression for your longing.
Relational - exploring how we relate together to help you understand how you relate with other people in your life.
Creative - listening not only to your words, but also to your silences, your breath, your body, your imagination and your dreams. Where appropriate and with your consent, inviting expression of these different aspects of you through drawing, movement or visualisation.
Wild - taking therapy outdoors, bringing nature into the therapeutic conversation and process to enable a deep sense of connectedness.
Cultural, political and planetary - holding a perspective on how the wider social and environmental context may be influencing your health and well-being.
Locations, session times and fees
I am based in the village of Blackboys, close to Uckfield, where we can work in my practice room or outside in nature. I also have a counselling room in Lewes. We can socially distance at all these locations, or work online if needed.
Framfield Road
Blackboys
East Sussex
TN22 5LR
Caburn Therapy Room
15 Malling Street
Lewes
East Sussex
BN7 2RA
We will usually meet at the same time every week for a 50 minute session. My fee is £45 per session.
Contact me
You can contact me by email or by phone on 07802 359055.
I will get back to you as soon as possible to arrange a time for us to talk on the phone. We can talk about what brings you to counselling and I can answer any questions you may have about how I work. If you feel you would like to work with me, we can then arrange an initial session.